This article will show you how to create a basic Graphic Link.
Who can use this feature?
Instructions
Select Modules > Content > Graphic Links


Select a published category


Select Add Item

Fill in the information fields

Insert Image: To upload a graphic saved on your computer
Insert Fancy Button: To create a custom button in the module; this will present you with various options to begin creating your own button
Insert a Mouse Over Image: The image that renders when hovering over the graphic link on the front end, if applicable
Link: Insert the relative or full URL for this graphic link

Open in new window: Open the link in a new window

Display:

Starting On: The date you would like this Graphic Link to display on the public side
Stopping On: The date you would like this Graphic Link to come off and unpublish itself from the public side
Note: Make sure that the graphic you've created matches the size and design of other graphics in the same category.
Select a saving option at the top of the page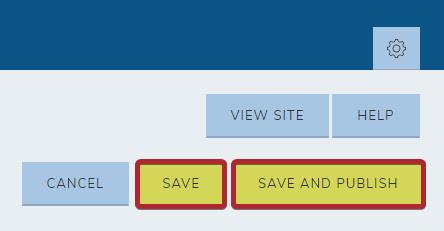 Cancel: Will delete what you have added
Save: Will save without publishing to the live site
Save and Publish: Will save and publish to the live site
Save and Submit: Will save your link and submit it to a publisher for review and publication (only available to Authors)