In the Notify Me® module, clients can send notifications on any topic they choose through a customized email message. The email can automatically send or send at a specific date and time. Web users can subscribe to receive email and/or text message updates from any list they choose.
The Notify Me® module also allows web users to subscribe to email and/or text message notifications from the Calendar, News Flash, Job Postings, Bid Postings, Alert Center, Agenda Center, and Blog modules.
Modules listed in the front end of Notify Me at /list.aspx will be in alphabetical order according to the public name of the module, except for Notify Me lists that will remain at the top.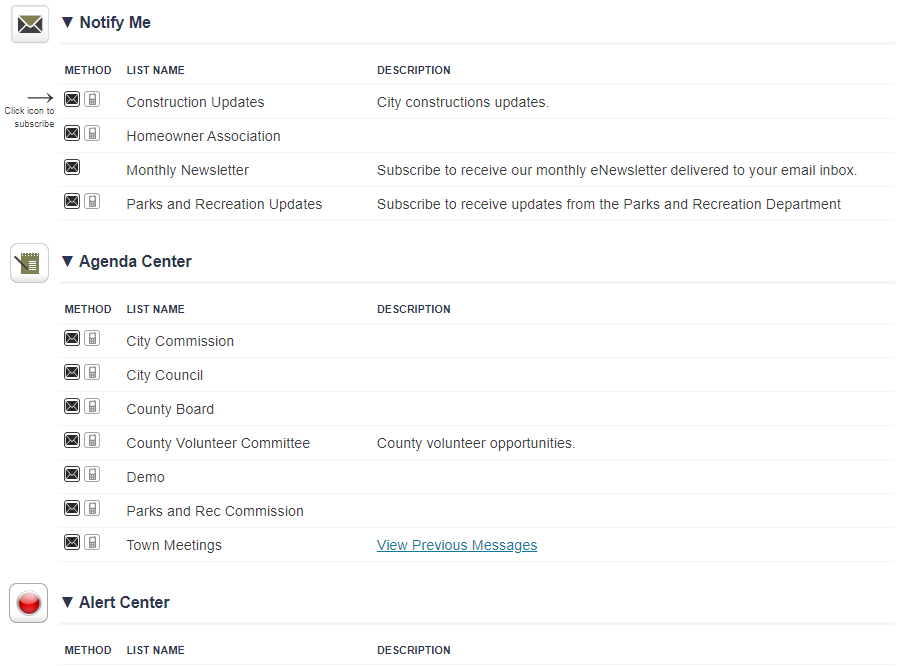 Functions
Provides sign-up opportunities for various lists to allow fast and simple communication with users, which cuts down on phone calls and foot traffic
Manages your list's subscribers
Sets Notify Me lists to auto-publish/unpublish
Resources