Activating Live Edit allows you to modify and change your pages. This article will show you how to toggle the Live Edit state and provide a high view of the functions of the tabs in the Live Edit pane/toolbar.
Who can use this feature?
System Administrators | Owners | Publishers | Authors
Important Note
Certain features, such as your page footer, may not appear correctly while the Live Edit state is on. Turn off Live Edit to properly view these features.
Activating Live Edit
Log in to your website solution


Note: Website preferences may change what this looks like, but adding "/admin" to your website's URL will take you to a sign-in screen for administrative login

Navigate to your Homepage:

Locate the Live Edit button:

To enable Live Edit, click the button once
The Live Edit state will change to ON, allowing you to access Live Edit functions:

Live Edit Pane / Toolbar
The Live Edit Pane/Toolbar contains all of the tools you need to:
Maintain and modify page versions
Manage and edit widgets on your pages
Manage page properties
Manage your site and page layouts
Versions Tab
The Versions tab allows you to create, save, and publish different versions of a page. Page versions may need to change based on the season, holidays, or events going on in the local area.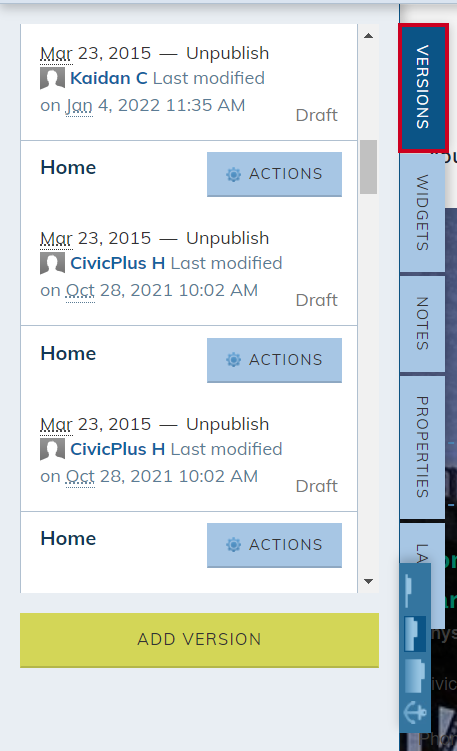 Versions Tab Resources
Versions and Page Actions Section
Widgets Tab
The Widgets tab is the heart and soul of the Live Edit Pane/Toolbar and where the majority of time spent in Live Edit may take place. Content and Module widgets are how information is handled and presented on the front end of your website ranging from images to calendars to staff directories and more.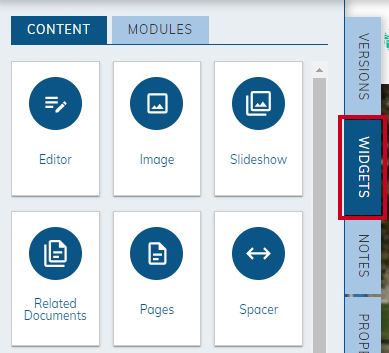 Widgets Tab Resources
Notes Tab
The Notes tab is a convenient place to leave comments to and for others who may be editing any page on your site.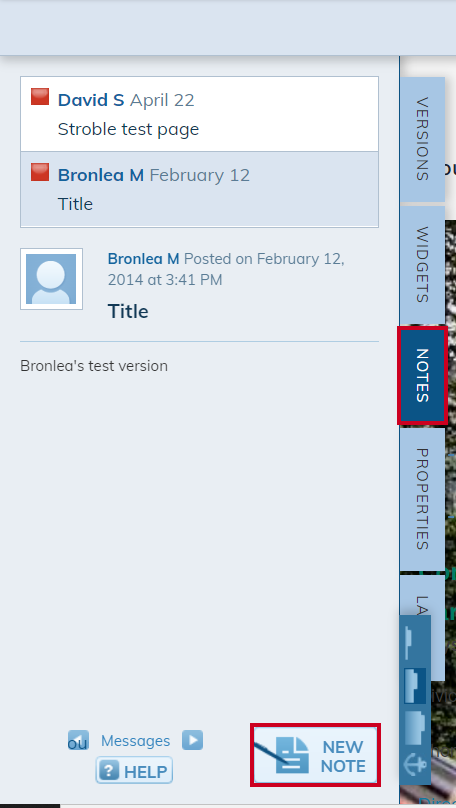 Properties Tab
Page properties including permissions, page properties, modal properties, and workflows can all be managed and edited using the Properties tab of the Live Edit Pane/Toolbar.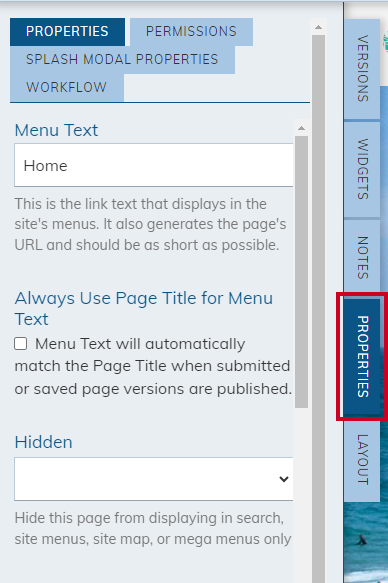 Properties Tab Resources
Layout Tab
The layout tab allows for the editing of page features such as banners, footers, and image management.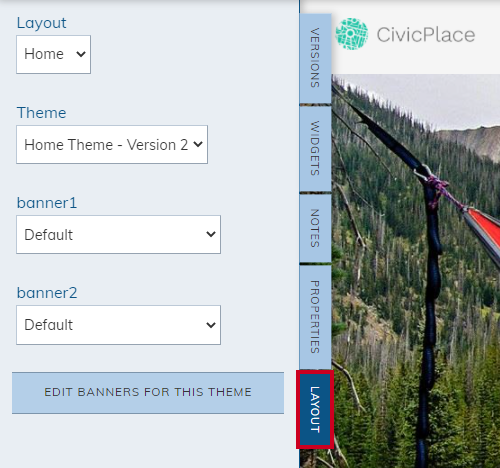 Layout Tab Resources