In order to make the Municipal Websites Central solution (formerly, CivicEngage Central) the easiest-to-use CMS for local government, CivicPlus brings a crisp, clean, modern new interface to the admin side of Web Central. This includes a completely new Dashboard that replaces the previous Admin Home page as well as enhanced consistency throughout the system.
Functions
New Action Items and Messages section
New toolbar
Informational tiles to ensure users know what they need to
Updated look and feel
Easier access to important items
Administrator Dashboard Examples
In this section, you will see several examples of Web Central's Admin Dashboard.
CivicPlus Single Sign-On Screen
The updated CivicPlus SSO Screen for Admin.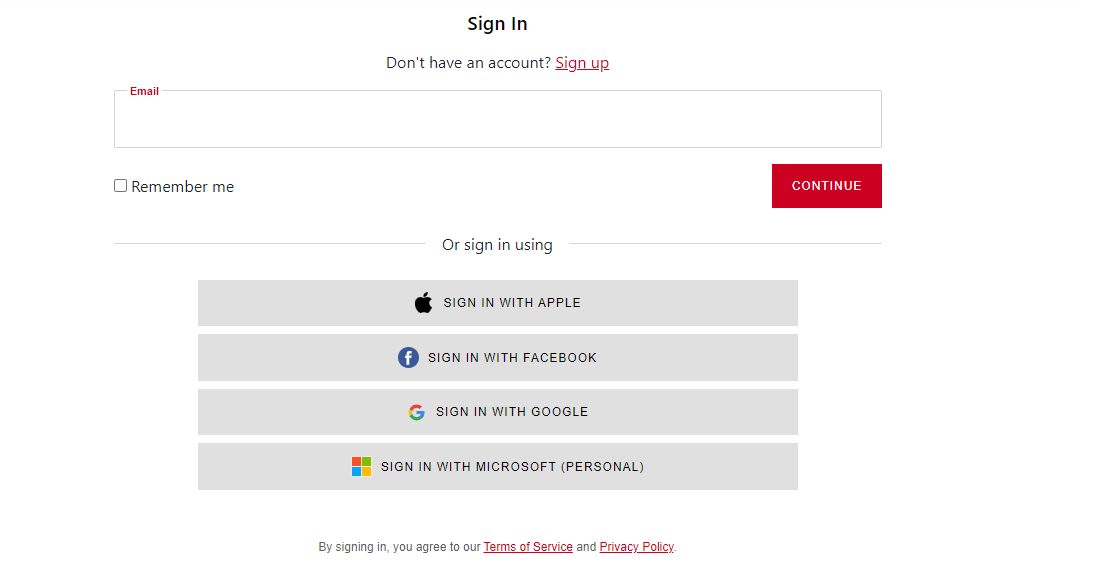 Review the Sign-On Section of the CivicPlus Help Center for more information on this power product.
Administrator Dashboard Homepage
The Admin Dashboard homepage shows the admin a list of their frequently used modules, upcoming CivicPlus-hosted events, and a list of the website's recent activity.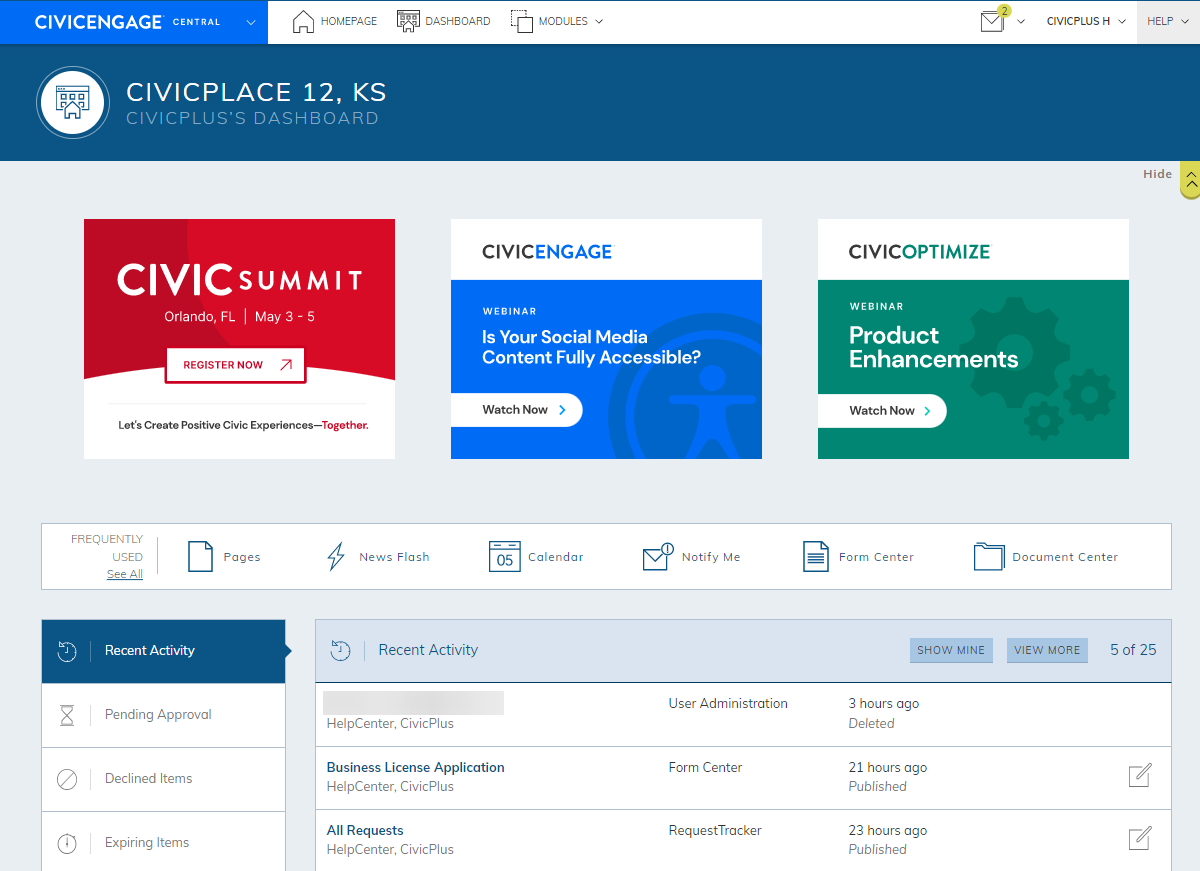 Administrator Module Tabs
Admin users have access to several tabs on a module's back end for updating their site's module. For example, an Admin user can see the Form Center module's 5 tabs: Main, Field Sets, Legacy Forms, Properties, and Permissions.

Review the Form Center module's help center section for more information on this module's tabs.
In-Article Glossary
Review the Municipal Websites Central Glossary of Terms a comprehensive explanation of the acronyms, abbreviations, and company-specific terminology. The terms located in this section are listed alphabetically.
Admin: Administrator
CMS: Content management system
SSO: Single sign-on
Web Central: CivicPlus' Municipal Websites Central (formerly, CivicEngage Central)