This article will show you how to find the current banner image size for your site.
Each site has a custom design so there is no "one-size-fits-all" for banner sizes. There are a few ways our support team primarily finds this information, and we would like to share these ways with you. If you have any issues or are not able to get these options to work for you, please contact us.
There is sometimes an option to have a template sent to you to use for banners/slideshows. For more details on this option, please contact your Client Success Manager.
Who can use this feature?
Option 1: Original Images
One way to determine the size of the banner for your site is to look at the images that our designers uploaded. These files are on the site when you first obtain the site from CivicPlus; it is recommended that you do not remove these files in case you need to reference the optimal size in the future.
Once you edit your banner, you will see these images listed. You can then select the thumbnail and the image editor will show a size.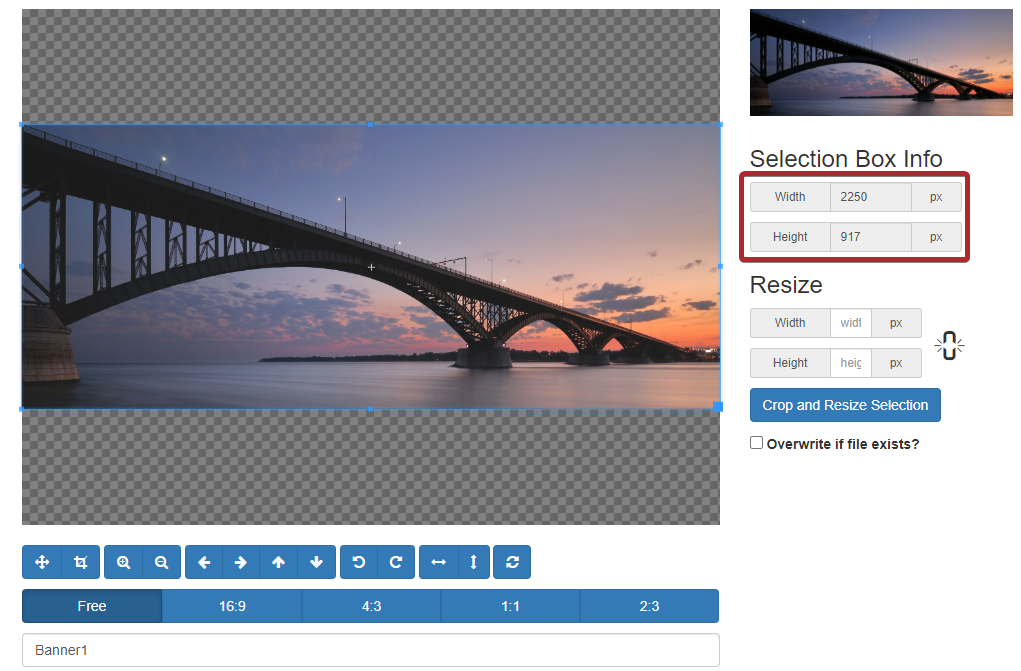 Option 2: Right-Click Method
Note: This example was done in Google Chrome.
Right-click and select Open Image in New Tab

Right-click and select Inspect

View image sizes in the bottom-right corner

Resources