This article will help you understand why your Favicon will not update. It will also show you the steps you can take to troubleshoot a Favicon that will not update in the Google Chrome browser.
Who can use this feature?
System Administrator | Owner | Publisher
Favicon Update Issue
Sometimes, your favicon will not update in Google Chrome. That is because Chrome is looking at https://<SiteDomain>/favicon.ico instead of https://<SiteDomain>/images/favicon.ico, even though that is what all the other browsers are looking at.
To fix this, you must create a redirect and clear your site cache. After this, the Chrome browser should update appropriately on your next visit to the page(s).
Favicon Redirect Links
During the redirect creation process, you will need to apply the redirect to All Sites.
When prompted, use the following information for the redirect links: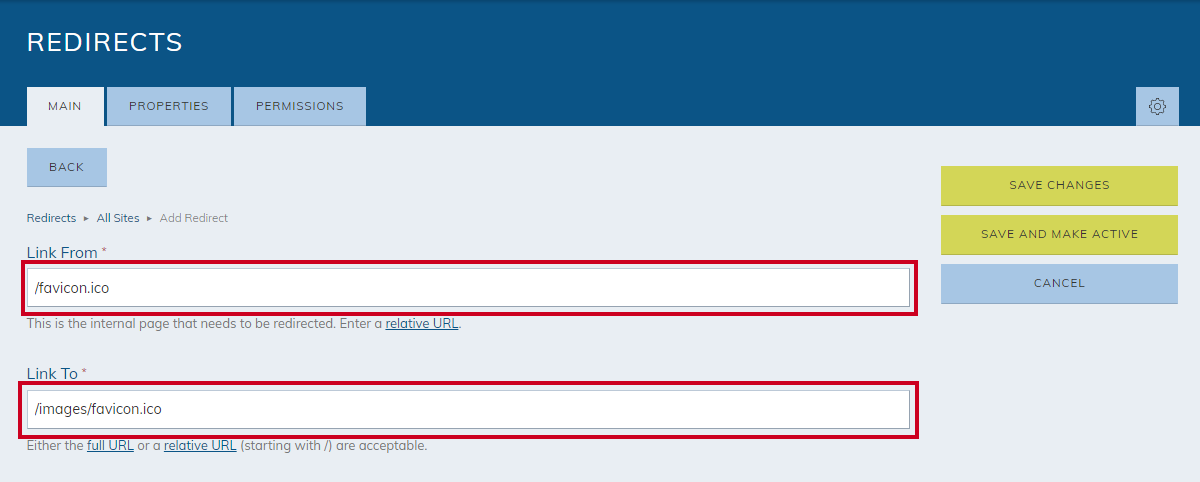 Link From: /favicon.ico
Link To: /images/favicon.ico
Resources