In this article, learn about some of the Best Practices for creating buckets on the mega menu for your site.
Recommended Structure    
Make the first page the alphabetized bucket so users can see the subpages from the mega menu. 
Example: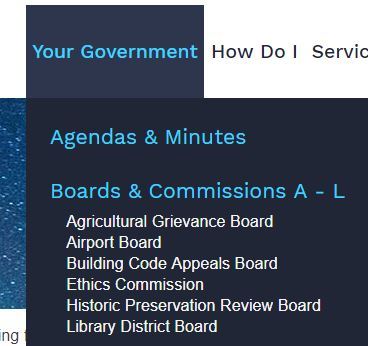 Boards & Commissions A-L

Airport Board
Accounting Board
Not Recommended Structure
Avoid having a page for Boards & Commissions and then bucketing the subpages as "Boards A - L"..etc.
Note: The point of bucketing is to organize content and make it easier for users to visually navigate the site. Making subpages "Boards A - L" requires users to click into the subpage to see what pages are within that bucket, adding clicks and making content more difficult to find.
Example: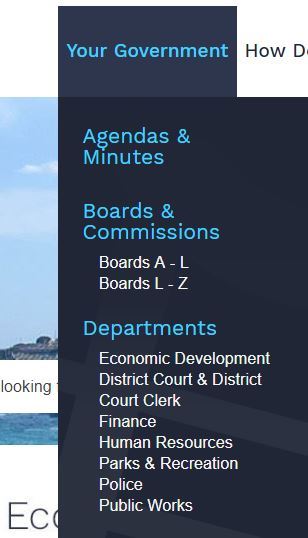 Boards & Commissions

Boards & Commissions A - L
Boards & Commissions M - Z