This article will show you how to add the DRAFT Watermark to your minutes. You will not see the watermark in the preview, but when users download the minutes, the watermark will appear.
Who can use this feature?



Important Note
On your Agenda, you can have the minutes appear with a red DRAFT watermark. You cannot change the font, color, or size of the watermark.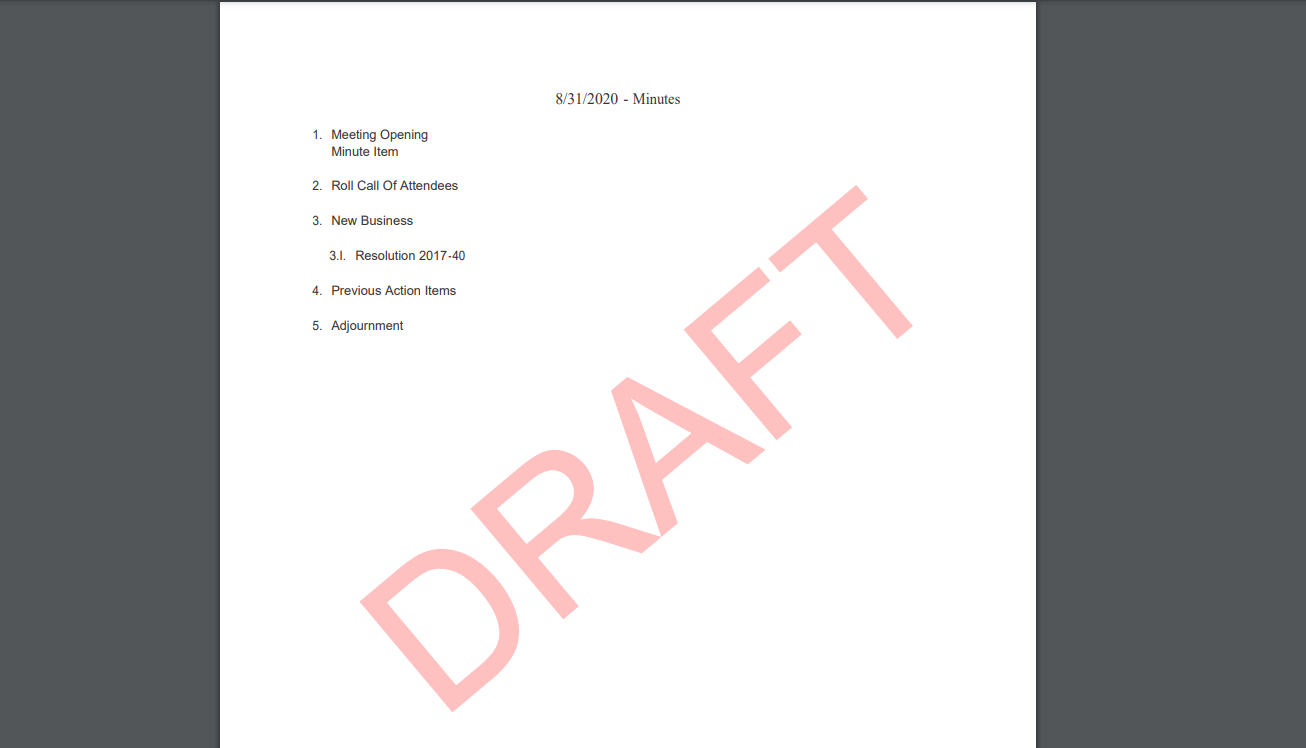 The DRAFT watermark will only appear for standard minutes, not simple minutes or agendas. It will not appear if you add simple minutes to a complex agenda.
Instructions
Navigate to Modules > Content > Agenda Center


Select your desired category

Make sure you are on the Agendas tab

Click Actions next to the agenda you would like to add minutes to

Select Add Minutes


Select Use Draft Watermark

Add notes to your agenda items

Scroll up and click Save or Save and Publish



Save: Saves changes
Save and Publish: Saves changes and publishes to live view; Draft Watermark will still appear