In Citizen Request Tracker, users can have the ability to submit requests Anonymously. Allowing anonymous submissions is a module-wide parameter that our Technical Support team must enable on your site.
There are 3 options for the module:  
0 - anonymous disabled (default)
1 - anonymous allowed
2 - anonymous only - no login allowed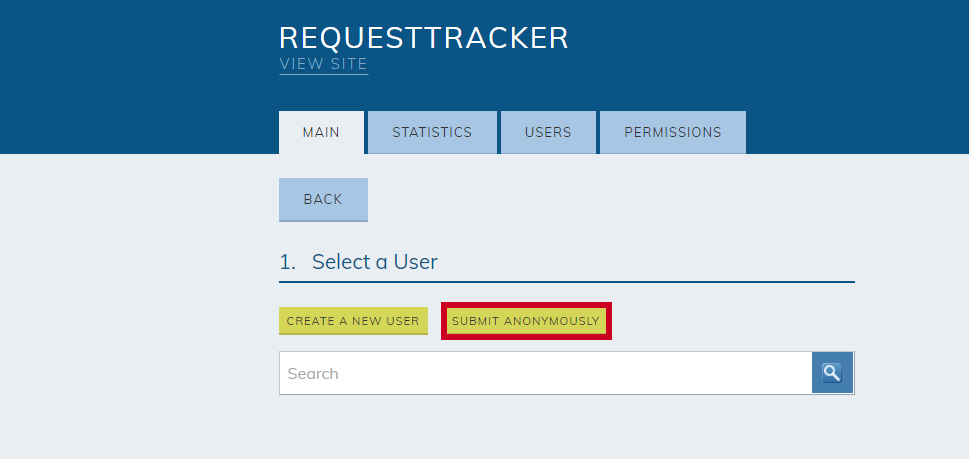 To enable this button, please contact Support.
Resources