Info Advanced is the module used for third-party contact information, such as trash and recycling companies or senior services companies.
Formatting
This module should be formatted to mimic a Staff Directory entry.
Department / Person Name
Title Department / Office Name
Street Address
Suite / Floor / Room, Other Secondary Information
City, ST Zip Code
Phone: xxx-xxx-xxxx, ext. xxx
Fax: xxx-xxx-xxxx
Email
Website
Hours
Monday through Friday
8 a.m. to 4:30 p.m.
(Excluding holidays)
Example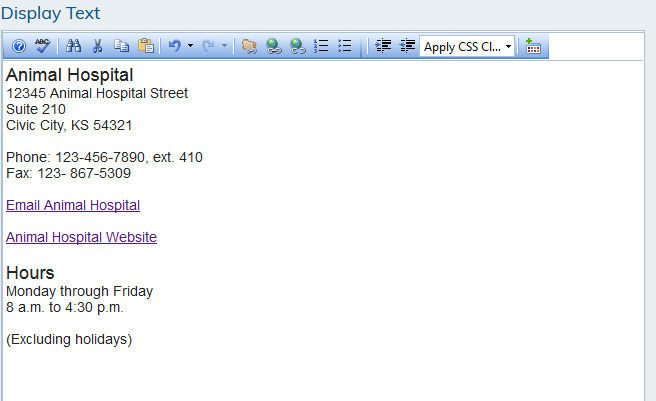 Resources