CivicRec Clients can export their ical feeds to create their activities events in the engage calendar. This process is outlined in the Integrate CivicRec and CivicEngage Calendars article on the CivicRec Help Center. It is possible to use other iCal feeds for other software solutions, such as Outlook for example.

Any categories that contain ICS feed are shown with dots next to their name.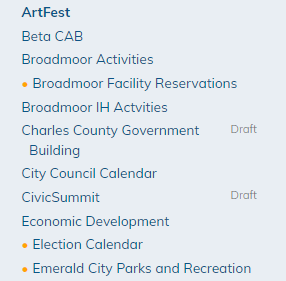 It will not display events in the back end of the module, only on the front end. Events can be added manually to this calendar just like any others.